Collection
The Croatian National Diatom Collection is a collection of permanent microscopic specimens of diatoms collected on the territory of Croatia, and as such the first institutional collection of diatom algae in Croatia.
1000 microscopic slides
200 wet samples
16 type specimens
This diatom collection is, in both professional and scientific terms, the representation of the diversity of these microorganisms on the territory of Croatia and it is an invaluable database now open to both experts and the general public, as well as a testament of our time for the future generations.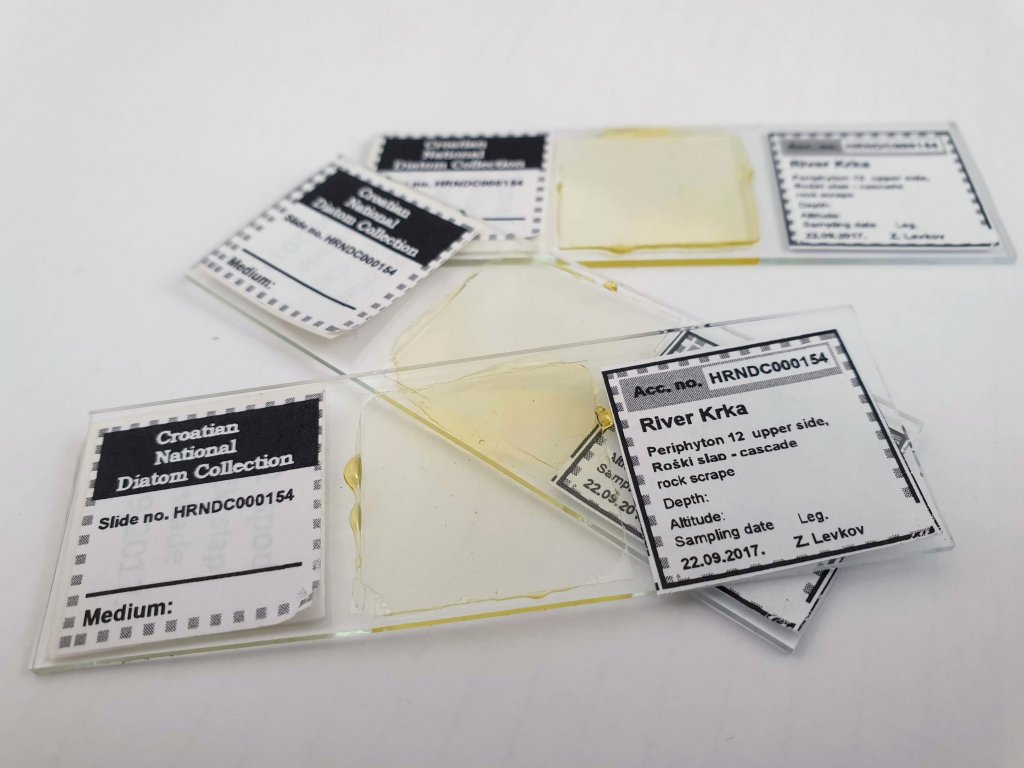 The project "Diatoms of the Krka River, from the source to the estuary", in combination with the exceptionally rich body of work on the classification of new species of diatoms done by the researchers from the Division of Botany of the University of Zagreb Faculty of Science, gave birth to the idea of the Croatian National Diatom Collection. The collection is located at the Division of Botany of the University of Zagreb Faculty of Science's Department of Biology and it represents a continuous scientific work of fresh and marine water diatomologists of this division. It currently contains approximately 1,000 microscopic specimens, which are awaiting imminent systematization. New specimens are continually added to the collection.
Collections like these offer an invaluable abundance of information on biological research and offer insight into diversity of diatoms taxonomy, the biodiversity of a certain area, variety distribution and changes in time and space, which all together enable effective protection of the natural and water systems of Croatia.